Porträtt - Dryck
Jérémy Piras
Jérémy Piras is the new Champagne Ambassador at Pernod Ricard Sweden. He is looking forward to share his story and passion for Champagne to Swedish consumers.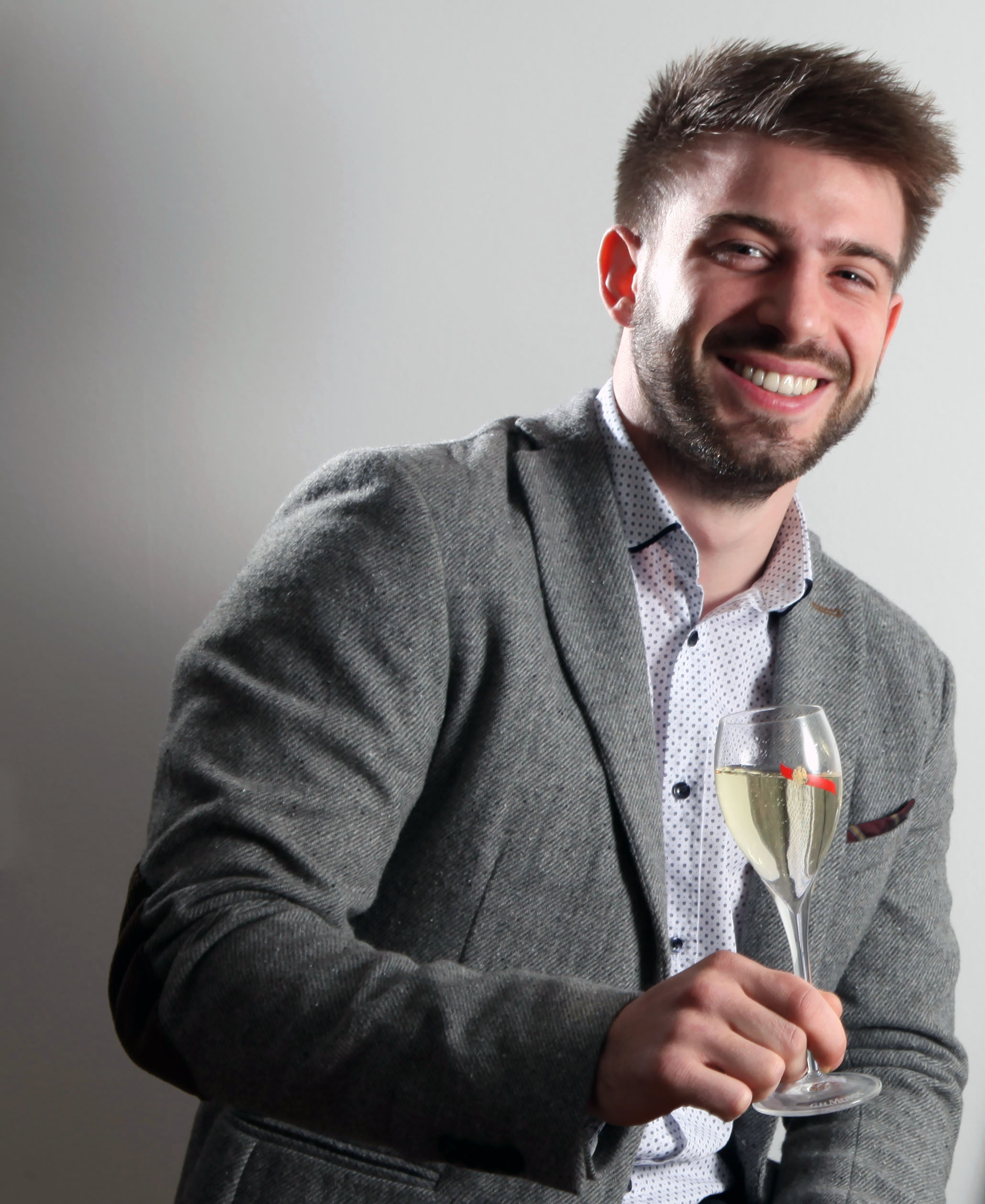 Passion for the region
Native of Reims, in the effervescence of the Champagne region, I particularly love the harvest period, when the vineyard is flooded by hundreds of people who came to collect by hand the precious grapes. I grew up in a family of restaurateurs and worked in several places in France and in the UK as Chef de Rang or Bartender.
Passion for the work
As a real Champagne enthusiast, I also worked for several renowned Maisons de Champagne such as Moët & Chandon and Dom Pérignon within Communication & PR teams. Sharing with people is what I like the most about working in this industry.
Passion for the ritual
Speaking about Champagne is a whole ritual: When the cork pops, the atmosphere of the room changes, filled with convivialité. People's faces display broad smiles, looking maliciously at each other, ready to savour the moment. Whatever the audience, everyone smiles in the same language when it comes to Champagne. Then, the wine poured into the flute makes that gourmand mousse music which tantalizes the taste buds and makes the eyes sparkle. The craftsmanship, the terroir, the chalk are all summarized in the glass which now wears a refined golden Cordon. Here it is: Champagne is ready to be tasted!
Passion for the mission
As a Champagne Ambassador, my objective is to engage people by sharing a passion, building experience and education. I consider myself very fortunate to represent two brands which embody the "Art de Vivre" and the Heritage of my native region, here in Sweden!
Skål! Santé!


Jérémy Piras
Inspiration
Porträtt - Dryck
Matsalsproffs på dryck och upplevelser
Våra Drycker träffar Annelie Öster. Hon är proffs inom drycker och det vi kallar matsalshantverk. Hon vet hur vi ska servera våra gäster och skapar en äkta och minnesvärd upplevelse. Något som vi tror är viktigare än någonsin idag när just upplevelser står i topp på mångas önskelistor.
Läs mer
Porträtt - Dryck
Karolina Järnblad
Karolina jobbar sedan 2011 som Brand Manager Wine med ansvar för Pernod Ricard Winemakers viktigaste varumärken på den svenska marknaden.
Läs mer